Do you already know that you can do caricatures online from your photos using sites and software available on the net? If you did not know or had in mind to do a humorous portrait but had no idea where to start, read this post.
The caricatures created from photos, as well as being a very nice gift idea for any occasion (birth, graduation, marriage), can be an excellent marketing tool for your business.
In here, you will find four sites that can help you transform your photographs into as many caricatures and some useful advice if you want to try your hand at something more professional and give an extra (certainly original) gear to your business.
Turn photos into caricatures online, four sites that could be for you !!!
We promised you a list of sites that you can use to make caricatures online directly from your PC and here it is. The first three are free resources; the fourth Mariscal Portraits is a paid service.
Cartoon Pho.to is a tool, completely free, that allows you t,o create a caricature online from a photo that you upload to the program. Its strong point is the ability to perform Face Morphing, facial animation. With this tool, you can modify facial expressions and then create a sort of caricature.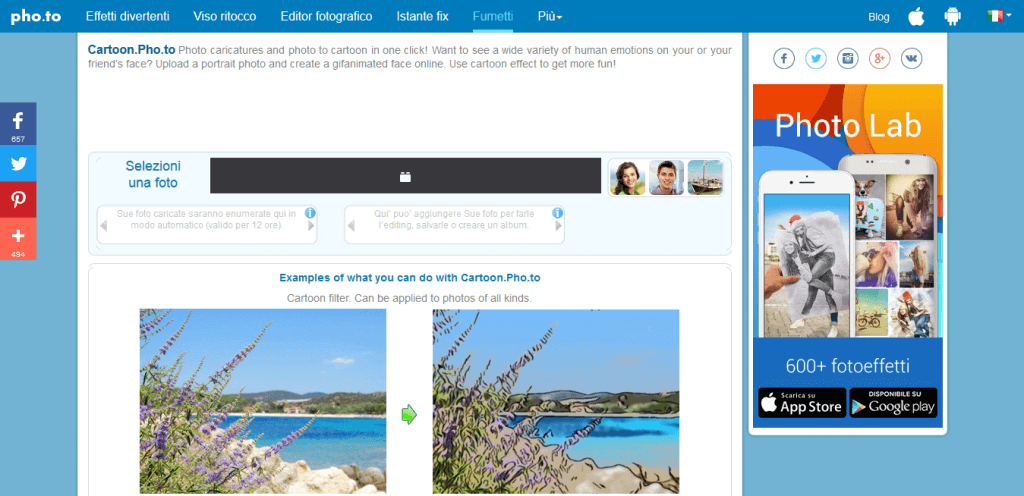 Magixil is a service that allows you to perform retouching and caricatures from the simple upload of a photo. It's a program known in the world of blogging, and so you can use it too. The user interface is very simple and the features quite different.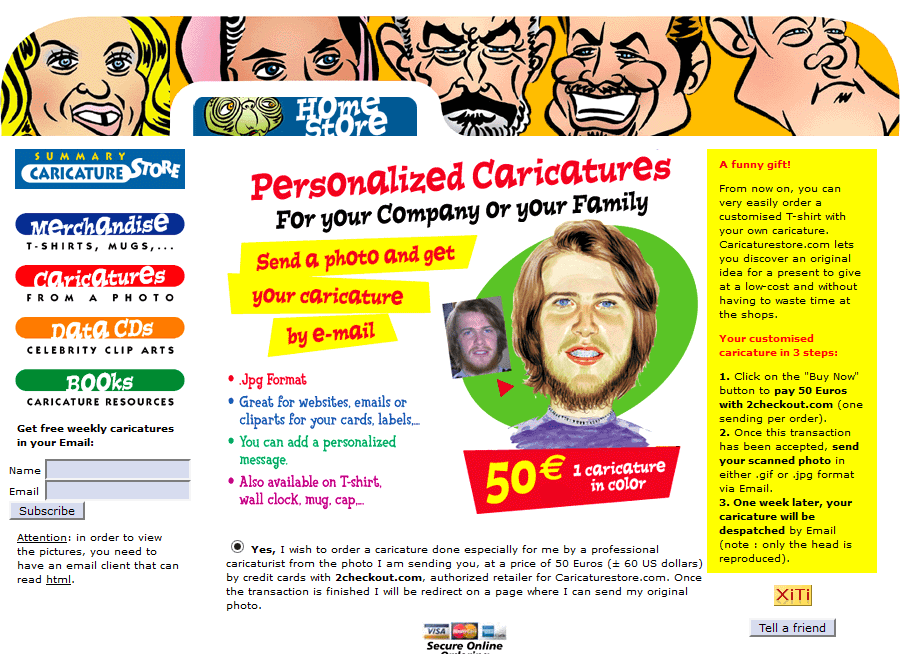 Although it is not a real site to do caricatures online, PhotoFunia is a free resource available (also) in Italian that allows you to add effects, filters and more to your photographs. It is also available as an app for the major operating systems and therefore allows you to have a tool handy to post photos and images "retouched" wherever you are. Its strong point is the thematic areas: Christmas, Valentine's Day and other occasions that can help your site always to be contextualized. You can post your photos, and your "seasonal" offers using this free tool.

Mariscal Portraits instead a paid site. You can send the photo you intend to transform using the form provided and for around 280 euros, in fifteen days, you will be given back an online caricature digitally signed by the author Mariscal.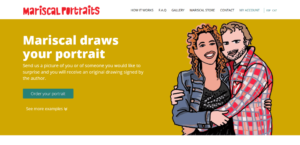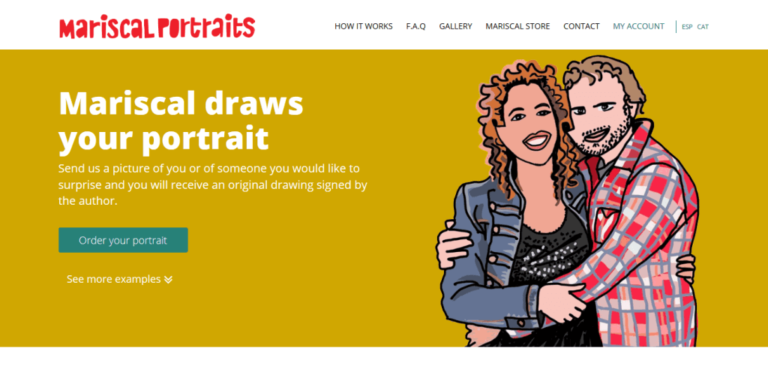 It is, therefore, a unique and personalized portrait of a person. A great gift idea then. The site is in English, Spanish, and Catalan so if you have special needs or requests to communicate via email you need to know these languages.
Why should I need an online caricature (and a professional who can help me?)
The caricature, as we said, is a form of portrait and because of its nature, it is an excellent tool for communication and marketing. Besides giving it to friends and relatives, you can use it to accompany your company presentations. By combining a simple key-concept with a caricature, you can pass a message much more incisively than a classically designed PowerPoint slide (text, tables, and bulleted lists).
If you are running your video animated production companies projects (or start-up) in search of funding, if you intend to expand your target audience, your market, it may be useful to rely on a cleverly packaged caricature to achieve your purpose.
Conclusions:
The caricature can even help you to make surveys and surveys on your website, collecting useful material to define your target or its problems better and adjust the corporate shot. You can even give participants to your event (or users of your site) a free caricature in exchange for their email address. And so increase your mailing list, contact list.
In this regard, however, it may not be enough for you to work independently using the sites (even for a fee) that we have indicated to you. You may need a real professional, even a freelancer, to help you. In this case, you can rely on a freelance professional illustrator a specialist able to combine the elements and theories of communication with those of the graphics and pull out a vignette or caricature with a strong impact on the recipient of your message.