Download YouTube Videos to iPhone or iPad




Youtube is the World's 2nd biggest search engine. Nowadays it is most popular video sites among us. As well as, the much easier search engine to find any solutions. There are a vast collection of videos in almost all interesting topic in youtube. To watch youtube videos, it is necessary to have an active internet connection. Though some videos have the OFFLINE watching facility, most of them are not!
Watching any youtube videos in your iPhone or iPods are simple. You can watch videos by going to http://youtube.com or using any free youtube app from iTunes. You need an active internet connection as I told earlier. But, if we can download the video we can see them whenever we want without the internet. It may be much desirable way sometimes to us. When you are going to download youtube videos to iPhone or iPods the methods will be different.
Video Downloader Apps for iPad and iPhone: 
There are many methods that will work as youtube video downloader for iPhone. To download youtube videos directly to iPhone you won't get any app like as Tubemate. You can go either web based method or app based! Here we will see a way to download youtube videos from iPhone!
Method 1: Using Documents 5 to download youtube videos
Step-1: First go to your iPhone's App Store, then search for "Documents" in the search bar. You will find an app named as-  "Documents 5 -file manager, PDF reader……." and Click on "Get+" button from there.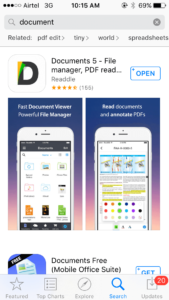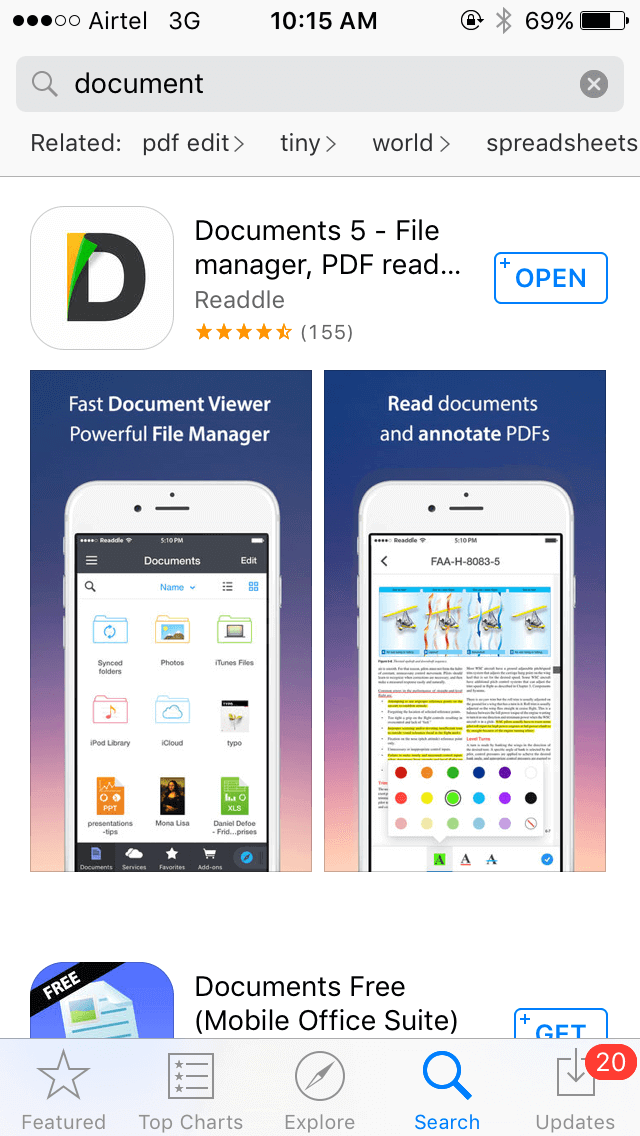 Step-2: Then you will have installed "Documents 5" App on your iPhone or iPods to download youtube videos. Then click on the app to open it. The main user interface should be like below.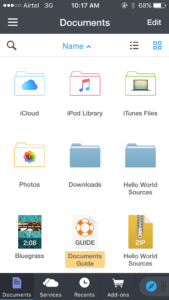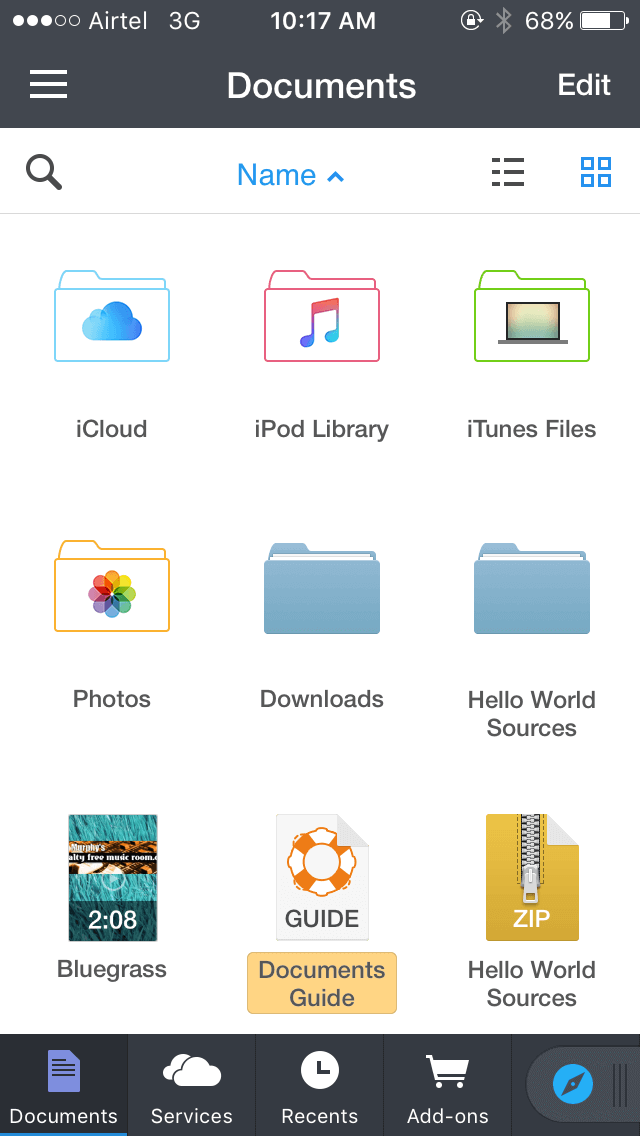 Step-3: Click on the Safari like button on the right corner. It will open a browser like UI. Click on the address bar and type https://youtube.com and press "GO." It will open the youtube page.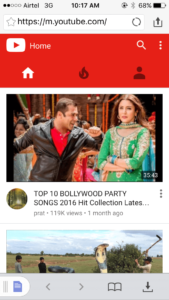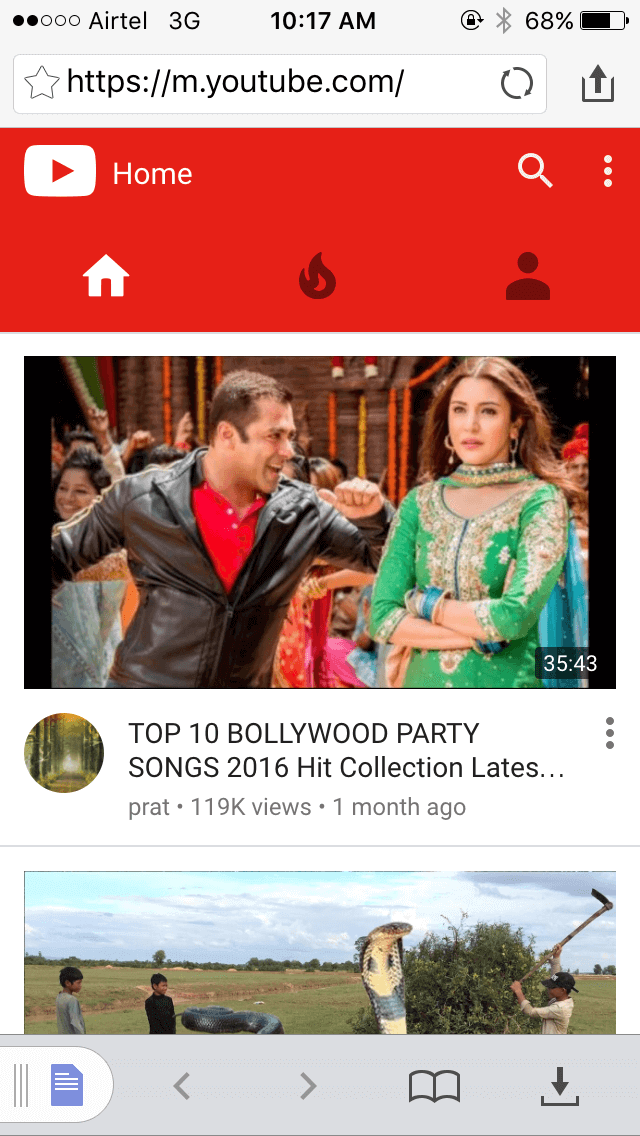 Step-4: Search for your desired videos from youtube. On the video page, click on the address bar and edit the URL. Delete "https://www." or "https://m." until the " youtube.com/watch?v=******** " . Put "ss" before the URL.
It will look like -" ssyoutube.com/watch?v=******** "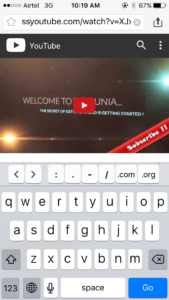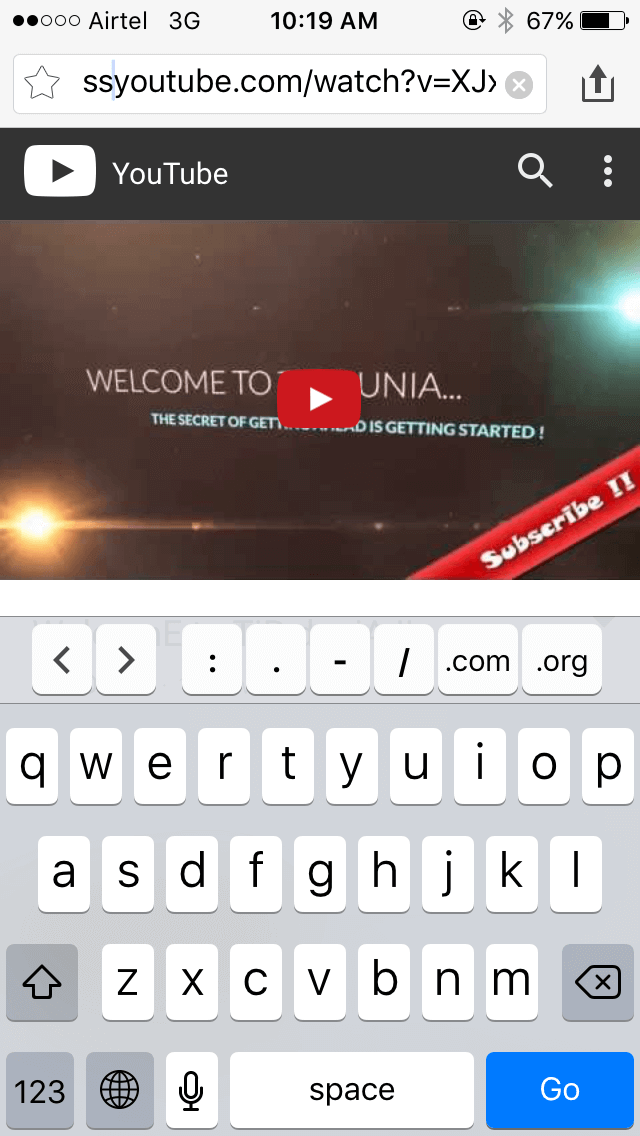 Then press the "GO" button, it will redirect you towards an another address.
Step-5: In the next address you will see the downloading options with many resolutions. Select your desired resolution to download the videos. And then go to the next step.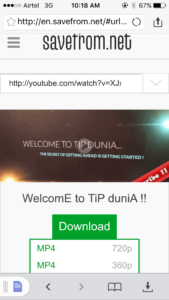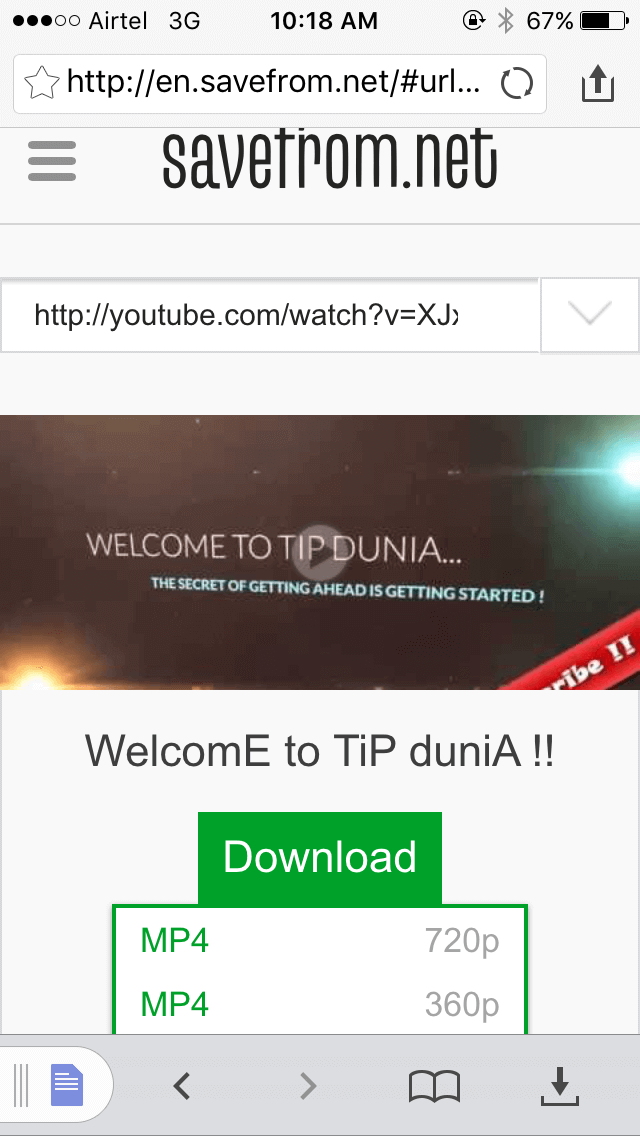 Step-6: After clicking on the download button your download will be started within no time. You will see a screen to edit the video name. You can edit the name of the video from there. Sometimes the name of the videos is not that much nice to see. You can edit those with the help of this feature!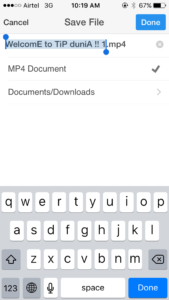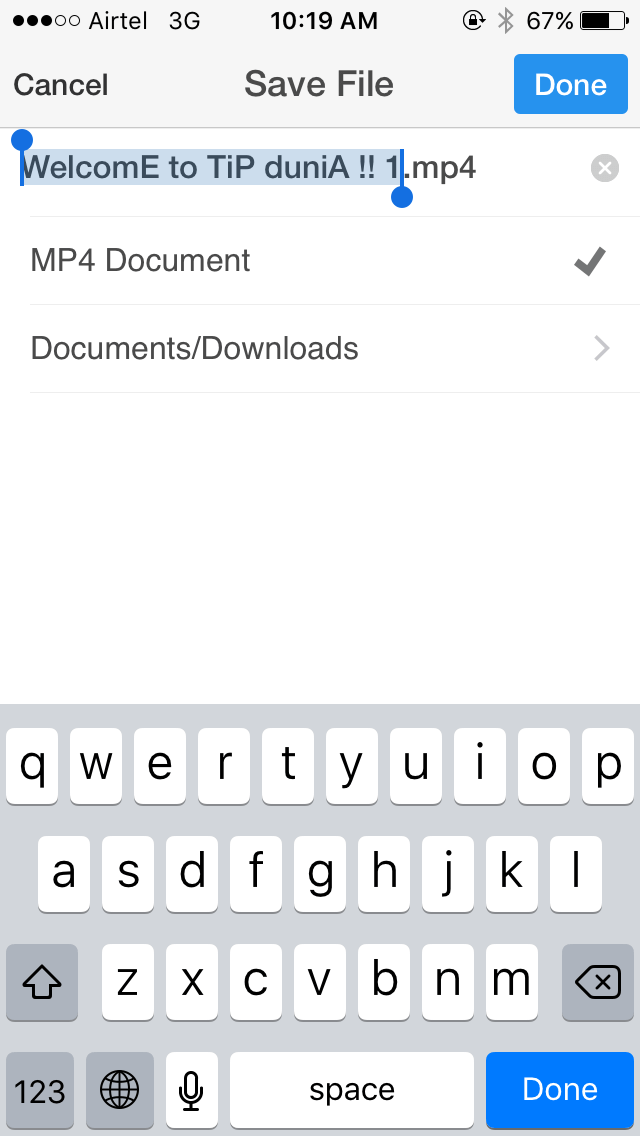 After completing the download, you may see all the finished downloads. Click on any of them to play it! The videos now are stored into your mobile storage. You can easily watch and hear the music in Offline!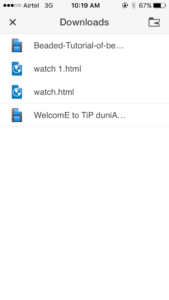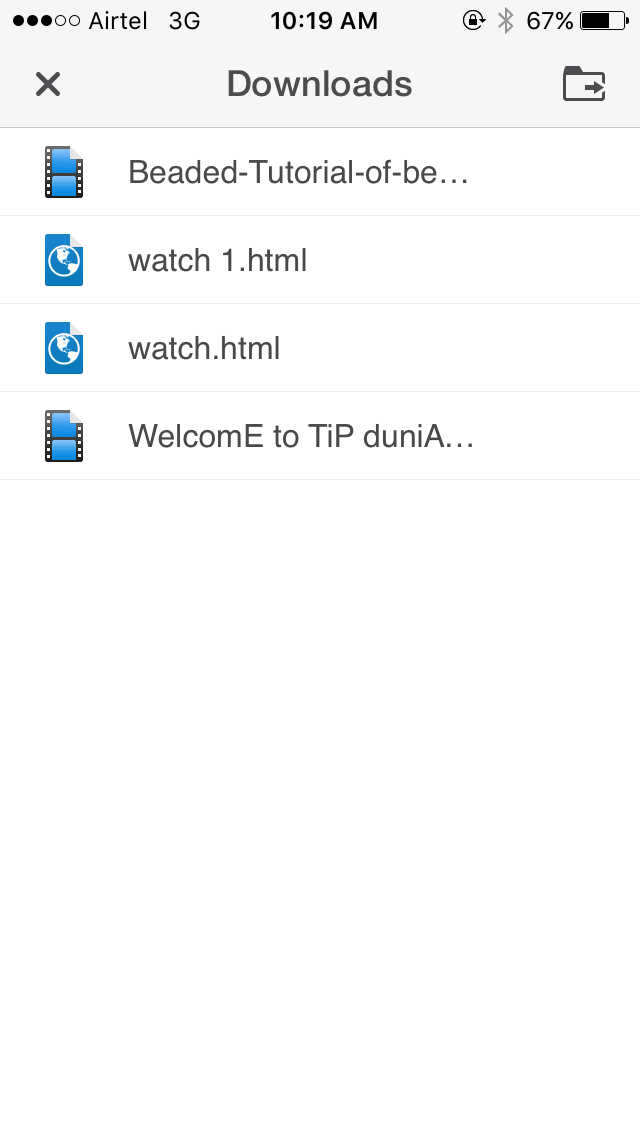 It is too easy to download youtube videos in Android through "Tubemate Youtube Downloader."
Don't know about " Tubemate YouTube Downloader ?"
Tubemate YouTube Video Downloader is the no.1 video downloader app for downloading Youtube Videos. Tubemate is also very useful in downloading videos from other sites like as- Facebook, Vimeo, Dailymotion, Snap, Hulu, etc. It is easy to download and install Tubemate for Android. Check out the "Tubemate Latest Version" page.